| | |
| --- | --- |
| News | Sunday, 12 April 2009 | |
David Darmanin
Labour secretary-general Jason Micallef misguided MaltaToday last Sunday after selectively omitting information about not having been invited to the President's swearing-in ceremony.
Micallef earned front-page coverage for expressing surprise at not having been invited for the ceremony – but he omitted to say he had contacted the Office of the Speaker, which offered to personally hand Micallef an invitation, which he then refused.
Micallef expressed surprise at how an invitation to George Abela's investiture had not been sent out to him, while his PN counterpart could be seen at the ceremony of last Saturday.
Conveniently, Micallef told MaltaToday that neither he nor the Presidential Office had made contact with each other to clear up the matter. Asked whether he knew the reason why he never received such an invitation, he unambiguously replied with the words: "I don't know".
It however transpired that the day before he spoke to us, Micallef had in fact cleared up the matter in a "cordial" telephone conversation with a clerk at the House of Representatives – which is the office actually responsible for the ceremony.
The conversation reportedly brought to light the oversight that had stirred up all the drama. Micallef was then offered to have an invitation delivered to him by hand, which he refused on grounds that he had made other plans.
Confronted on the reality of the events, Micallef resorted to old-fashioned politics when asked why he had lied in his statements.
Micallef said he did not lie when he spoke to MaltaToday or in a press statement he issued on Tuesday to discredit reports by the PN media, which he sued for libel later on in the week.
"In the statement issued by the PL, I said I spoke to a clerk at the House of Representatives – which was organising the presidential ceremonies. What I told you is that I never spoke to anyone from the presidential office. I stand by what I said," he told MaltaToday.
Asked why he failed to inform us that he had in fact cleared up the issue with the Speaker of the House, Micallef said: "The clerk suggested that we shouldn't publicise the conversation and I agreed."
In spite of this supposed arrangement, throughout the week that followed, both the House of Representatives and the PL issued statements referring to this phone call.
---
Any comments?
If you wish your comments to be published in our Letters pages please click button below.
Please write a contact number and a postal address where you may be contacted.
---


All the interviews from Reporter on MaltaToday's YouTube channel.
---
EDITORIAL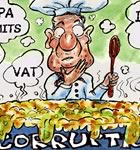 An explanation required
---
---