| | |
| --- | --- |
| News | Sunday, 12 April 2009 | |
The Department of Information has announced it is reconsidering the official photograph it published of newly appointed President of the Republic George Abela.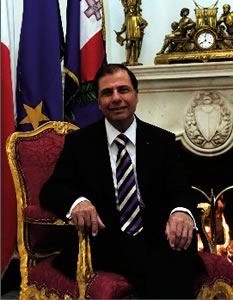 The official photograph, snapped by veteran photographer Lino Arrigo Azzopardi, was released upon the investiture of Abela last Saturday, but its portrayal lacked the usual gravitas of the official portraits of former heads of state.
Abela was instead captured with a demure smile, and leaning slightly forward in his chair, rather than fully seated, or standing, as has been the custom with previous presidents.
The DOI said it is now "reconsidering this choice and is actively exploring other possibilities. The availability of the printed version of the official photo of the President has therefore been postponed, from Monday 13 April to an as yet undetermined date. This day, will be communicated by the Department in due course."
George Abela's first week after being appointed Malta's eighth president ran smoothly if not slightly dented by the DOI's unsuitable photograph and a gaffe he committed in last Monday's Bondiplus.
Asked about his favourite book, Abela said he had last read Barack Obama's 'The Audacity of Hope', the second book written by the then US senator in 2006.
What struck Abela the most, he said, was the way Obama spoke of family, values, his dream, his background and his self-confessed skepticism, but also how he overcame the problem of his Levantine sounding second name:
"He was called Barack but he also has the name Mohammed," Abela said, incorrectly. Obama's second name is actually the equally popular Hussein – close enough, but no cigar.
In the run-up to his election, the Obama team actually went to pains to explain that the presidential hopeful's second name was not Mohammed after Republican spin doctors deliberately exchanged Hussein for Mohammed to confuse voters into suspecting Obama was Muslim.
"He overcame that difficulty and got millions of people behind him… that's quite a feat for a man," Abela continued.
In another candid revelation, George Abela declared himself to be a fan of country and western music, singling out legendary singer Dolly Parton as his first in a choice of three select guests for a special dinner at the palace. The other two were Sir Anthony Mamo and Mother Theresa.
However, he is not a big fan of American rock artist Bruce Springsteen, confessing to Lou Bondì that he knew "little if nothing" of the blue-collar hero when asked.
---
Any comments?
If you wish your comments to be published in our Letters pages please click button below.
Please write a contact number and a postal address where you may be contacted.
---


All the interviews from Reporter on MaltaToday's YouTube channel.
---
EDITORIAL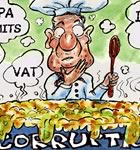 An explanation required
---
---