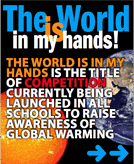 | | |
| --- | --- |
| | Opinion - Raphael Vassallo • 04 July 2007 |

How to bankrupt the national health service
Is it just me, or has the entire country gone nuts? That's right, I'm talking about the weekend's celebrations in honour of Mater Dei… you know, that luxury, state-of-the-art behemoth of a State hospital, which now threatens to jeopardise the one remaining asset that makes life in Malta affordable to begin with: the concept of free health for all.
OK, I know what you're all thinking: more doom and gloom from the usual Jeremiahs. But let's do a little maths, shall we? We have been told by Parliamentary Secretary Tonio Fenech that Mater Dei hospital cost Lm250 million to build (although certain commentators have mysteriously revised that figure downwards to Lm230 million, without exactly explaining why).
We have also been told that Mater Dei will cost Lm54 million a year to run. That figure, incidentally, is limited to purely operational costs, including staff salaries, and utility bills for all the hospital's sophisticated gadgetry: the much-touted temperature control in every room, as well as the radio and satellite TV that impressed Eileen Montesin so much. It does not, however, include recurring expenditure such as the cost of medicines… a fact which inevitably assumes a certain relevance when it comes to calculating the sustainability of the health service as a whole.
In any case: seeing as the estimate of Lm54 million a year (i.e., Lm1.03 million a week), also involves electricity bills, it is safe to predict that this figure may also change according to the eternally fluctuating international price of oil. But even assuming that Mater Dei's recurring annual operational costs remain unchanged – a tad unlikely, if you ask me – then by my calculations, it will take 15 years for the total costs of construction and basic maintenance at Mater Dei hospital to reach Lm1 billion… in other words, approximately one sixth of our total GDP.
Time to rewind a few years. It may sound like a distant memory among the fireworks and fanfare we all saw on State TV last Friday, but way back in 2003 – when rumours of gross overspending on Mater Dei had only just begun to surface – Health Minister Louis Deguara had dropped a small atom bomb by publicly declaring that Malta's national health service was "unsustainable" in its present form.
When he said this, the official cost of Mater Dei was still a mystery wrapped inside an enigma. In fact, Deguara immediately clarified that he hadn't even factored these costs into the equation. On the contrary: he was merely referring to the rising costs of medicines, which he described as "alarming".
To put it another way: four years ago, the Health Minister believed that Malta's national health service was running beyond its means… even without taking Mater Dei's Lm250 million (plus Lm54 million a year) into account. The price of medicines, he claimed, was increasing by 12 per cent each year worldwide. In 2003, Malta's annual expenditure on medicines was Lm18 million. By the Health Minister's own compound equation, a yearly increase of 12 per cent would place this year's medicines bill somewhere in the region of Lm29 million.
At a glance, however, this appears to be wrong: Budget 2007 estimated this year's recurring expenditure on medicines and medical supplies at a tidy Lm21.5 million. But according to a press release issued by the Malta Labour Party's Charles Mangion this week, that original estimate has already been surpassed in the first five months of 2007 alone. If this is true (and let's face it: who knows?), then the above estimate of Lm29 million may actually fall considerably short of the real amount we will have spent on drugs by the end of this year. After all, if we've already spent more than 21 million in five months, how much remains to be spent in the remaining seven?
Either way, we are clearly dealing with an exponential and arguably unaffordable annual increase in the cost of healthcare. Assuming that the Health Minister's estimate in 2003 was closer to the truth than Finance Minister Lawrence Gonzi's own prediction in 2006 – and also that the rate of price increase will remain unchanged in the foreseeable future – the cost of medicines will have more than doubled to over Lm60 million by 2013… and in 12 years' time, Malta's annual expense on medicines alone will have risen to a scarcely credible Lm113 million.
To this, we still have to add the above-mentioned maintenance costs for Mater Dei, and also for the rest of the island's health centres and free hospitals – Craig, Boffa, St Vincent de Paule, Monte Carmeli, Zammit Clapp… even St Luke's, which will continue to provide medical services for free. Not to mention, of course, the multifarious polyclinics in virtually every town and village. Unfortunately I don't have these figures at my fingertips. Perhaps some intrepid young journalist out there will one day try and work them out… but oh! How silly of me, I forgot. They're all too busy reproducing Department of Information press releases to bother.
In any case: provided I haven't overlooked any mitigating factors, the situation seems to be this. If it remains free of charge, Malta's health system will very soon buckle up under the impossible pressure of an annual expenditure sky-rocketing into hundreds of million liri. This, to my mind, means one thing and one thing only. The health service won't remain free for very much longer. It can't.
Oh, and before I forget: a little further up I referred to the sum of Lm54 million, adding that it also included recurring expenditure in the form of doctors' and nurses' salaries. What I omitted to mention is that, through their respective unions, the same doctors and nurses have for years now been clamouring for a revision of salary and improvements to their conditions of work. But incredibly, it seems that a government which can afford Lm250 million to build a hospital, and which will very soon be paying well in excess of Lm150 million a year in hospital and medicines-related costs, simply doesn't have enough money to invest in the health sector's single most important and irreplaceable asset: its human resources.
The result? A vicious circle, whereby the more government spends on health, the less it can afford to concede a long-overdue pay increase to the medical staff. In turn, this means that young Maltese doctors are finding it harder by the year to resist the opportunities offered them by EU membership, and leave Malta for pastures more lucrative. The way things are going, it will not be long before we will have to do what Dom Mintoff did in 1977, and combat the shortage by importing doctors from overseas. Of course, the only doctors and nurses we will be able to attract under the current conditions are those who are already paid less than ours in their own countries. And granted, for all we know these may well be turn out to be the best doctors and nurses in the world. But let's face it: it's unlikely to work out that way.
On the contrary: the overwhelming likelihood is that, failing some kind of breakthrough in ongoing State-MAM negotiations, we may well end up with the most luxurious free hospital in the world, only to find that the standards of medical service were much better in the "bad old days" of St Luke's.
The implications are there for all to see. The sum of Lm250 million to build Mater Dei may have been a one-off expense... but the chances are that in the none-too distant future, we may well find ourselves forking out as much again, if not more, on heathcare-related expenditure... every single year.
Perhaps this is why Health Minister Louis Deguara has since 1995 (that's 12 years, folks) been steadily dropping dark hints about "necessary reforms" to the current health regime… although of course, like all vote-losing issues, these reforms are constantly put off until after the next election.
But, lo and behold: the same government which has practically told us we can soon kiss "free health for all" goodbye, is now publicly boasting about having incurred an expense which is manifestly beyond our means as a nation, and which is almost certain to be the last straw that bankrupts our already unsustainable health service… and what happens? Why, we go out and celebrate, for all the world as though the circus had just come to town.
So all things told: I think I can safely confirm that it's not just me, and that the entire country has indeed gone nuts.
I only hope that the same 80,000 people who flocked to Mater Dei last weekend, and who gawped and gaped at all the gadgets and machinery straight out of Star Trek: The Next Generation, can afford the odd Lm2,000 a year they will very soon have to spend on private medical insurance. Because if anyone out there still thinks that Malta's health service will continue to be free after so many decades of mismanagement, all I can say is: enjoy the illusion while it lasts.